It's our first winter season out of isolation. And it's kicking us in the teeth. Between the three of us, we've been sick since Halloween and it's been rough on the littlest Hucks. We were vigilant the first 2 isolation seasons with the hand sanitizer, Clorox wipedowns and protecting the bubble. It was super hard, but it worked. I can count on one hand the number of times Tucker got sick in his first two years of life-and that is flat amazing.
I thought the magical year 3 would be great! Doctors told us we had no restrictions, within reason. But the day after Halloween Tucker woke up with a runny nose. And it's been downhill from there. He hasn't been illness free for a string of 7 days since. Grinch.
So, at the start of this month, when he woke up with yet another fever, Darrin and I made the hard call. We decided to put ourselves back in the bubble through the end of the month. Boo. Hiss. Maybe definitely a little cuss word. I spent that morning canceling everything we had on the books, and we've been huddled up in the casa for 3 weeks.
There was one thing that was bugging me most about a December isolation. Santa. Tucker and Santa have never met. He's almost three and this was their big year. We do Jesus and Santa in this house, we believe there's a place for both and we're clear on which one has the higher ranking. Since Santa hangs out at some germy places, we had planned to take Tucker to meet him at an isolation-friendly event sponsored by local preemie groups, but Tucker had a runny nose. And nothing gets your house egged quicker than taking your runny nosed kid to a preemie event.
But then, the angels smiled upon us. I know some amazing people over at Charlotte Motor Speedway, who have become great friends and knowing our predicament, gave us a most special gift . They host a fantastic Christmas light show at their track, complete with live nativity, movie on the big screen, hot chocolate, Christmas village and wait for it…Santa. My very gracious friends let us come meet Santa, see the nativity animals and drive through the lights. A whole hour before they opened. Tucker and Santa had a nice chat. We rode a pony. And now Tucker thinks the 3 million lights shining at the track are just for him. Oh boy.
Being cooped up in the house has had some upside. By upside, I mean baked sweets. Recipe for super easy baked doughnuts at the end of the post.  We've also done (semi-regularly, meaning maybe 6 days out of the month so far) a Children's Bible advent story reading, if you'd like to grab this printable for next year. And of course, we've watched A Charlie Brown Christmas, once or 37 times. Confirming what we've suspected for a while. Linus Van Pelt is the wisest of the Peanuts gang.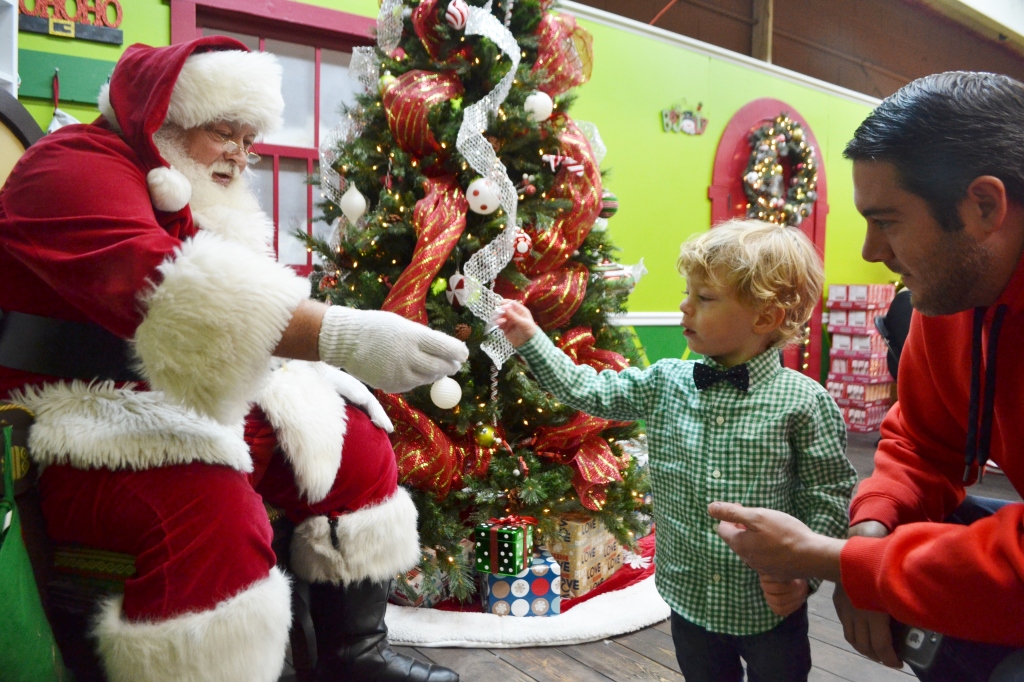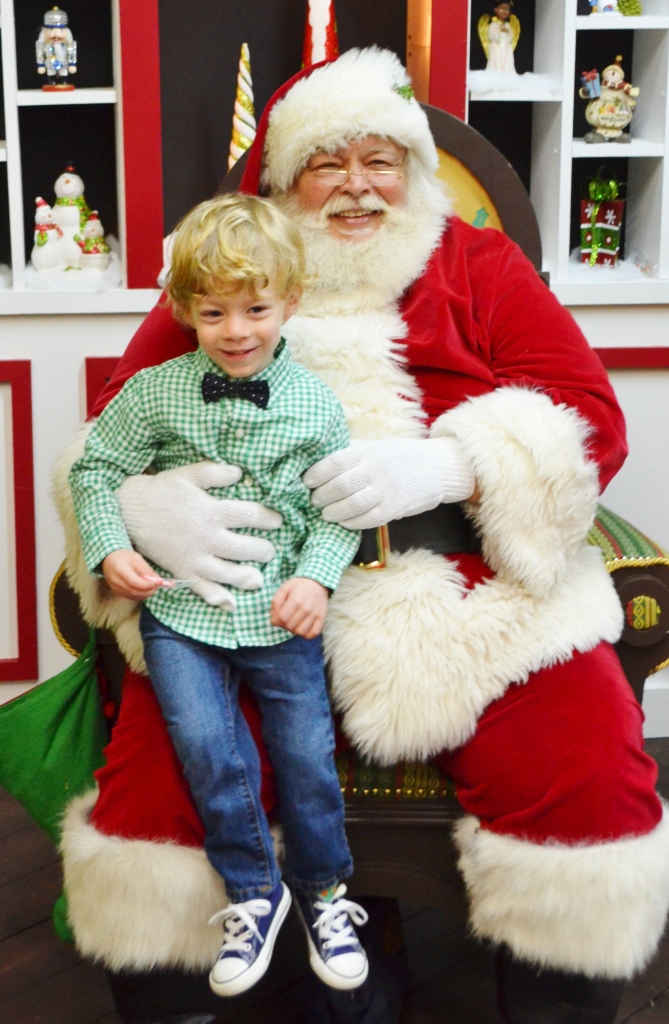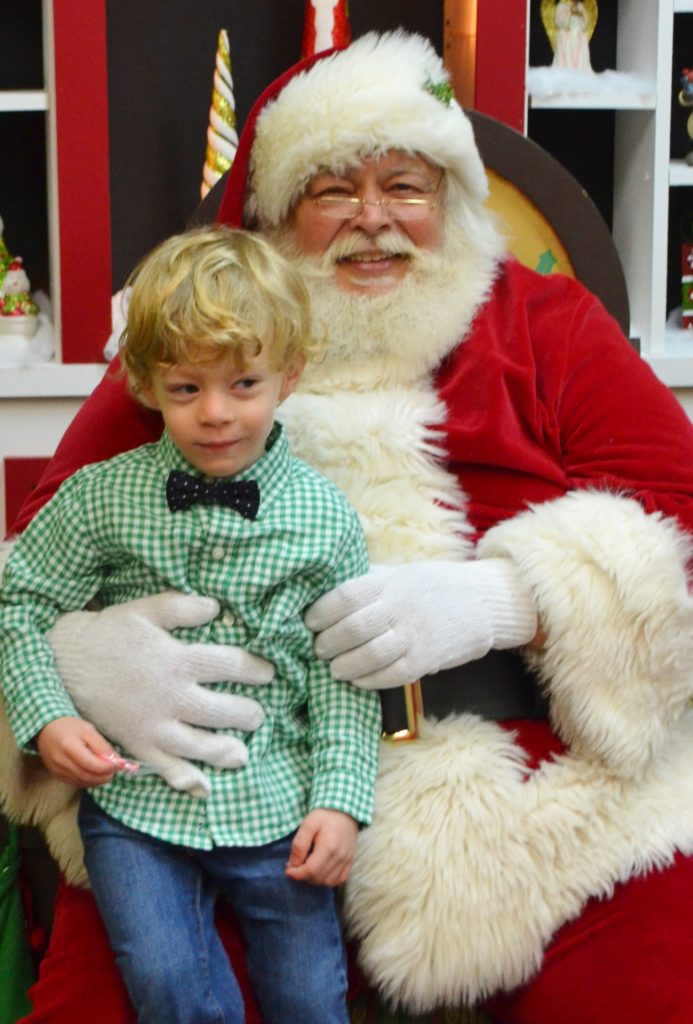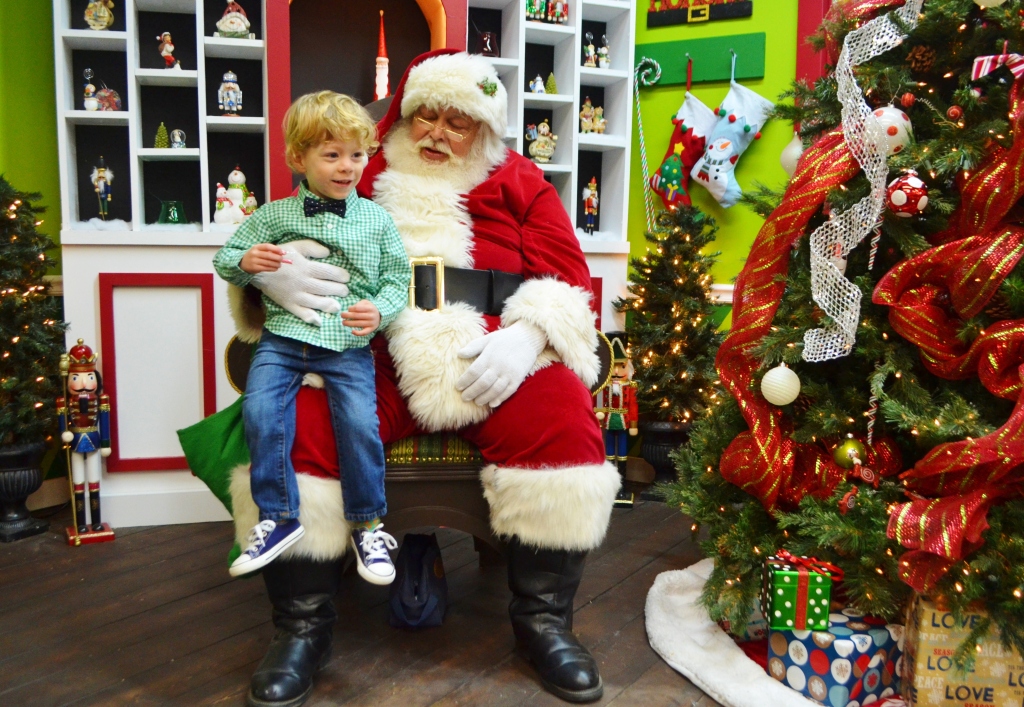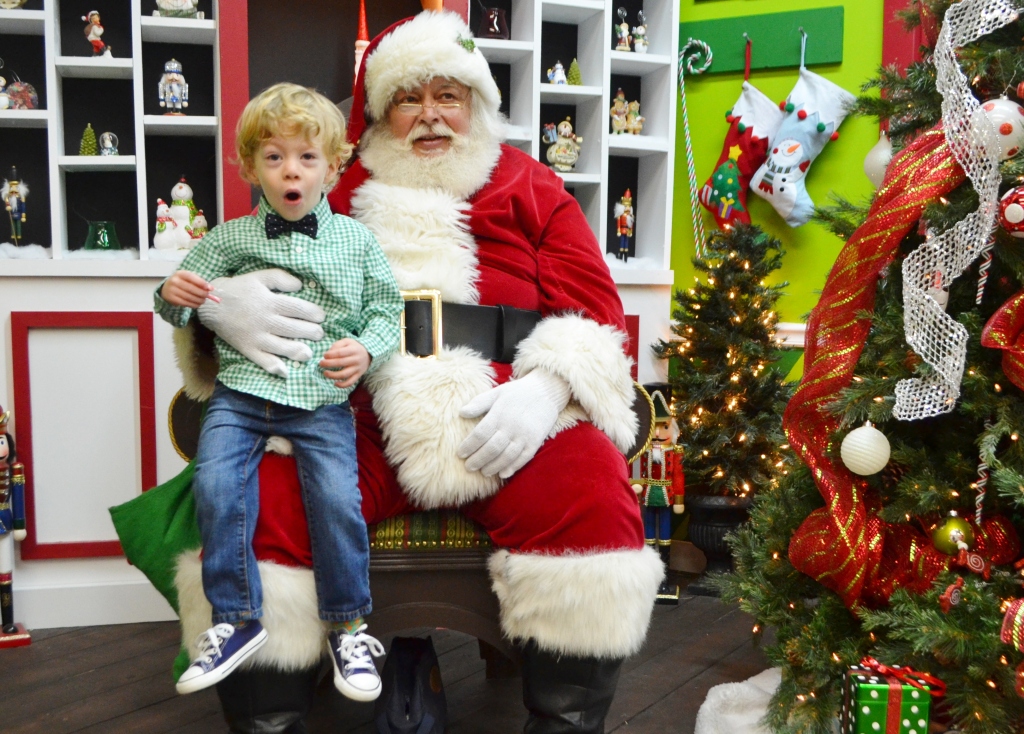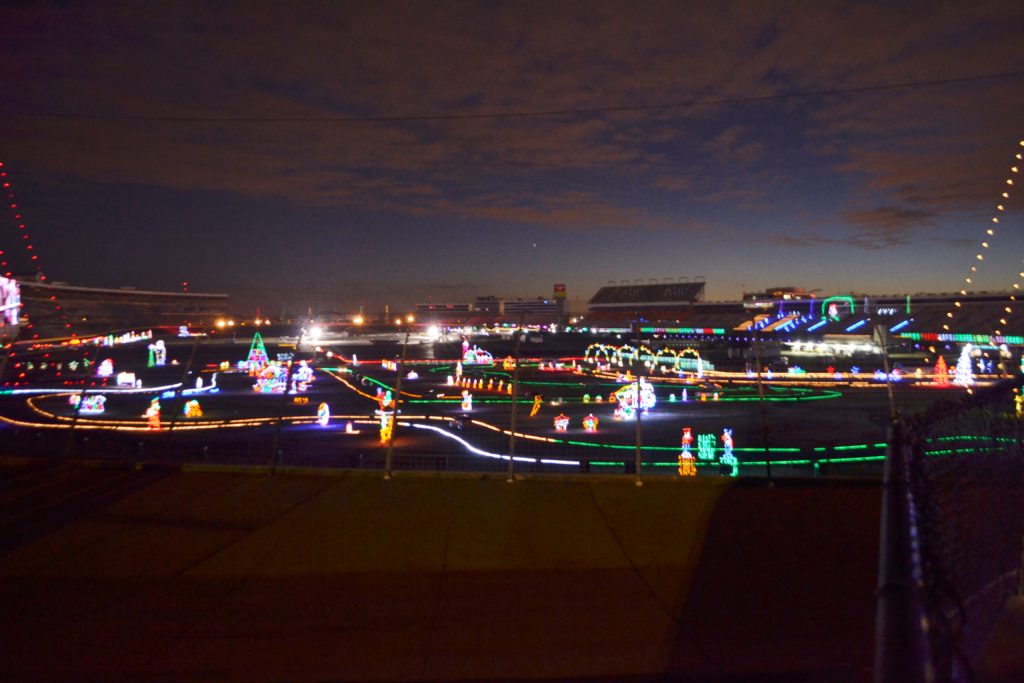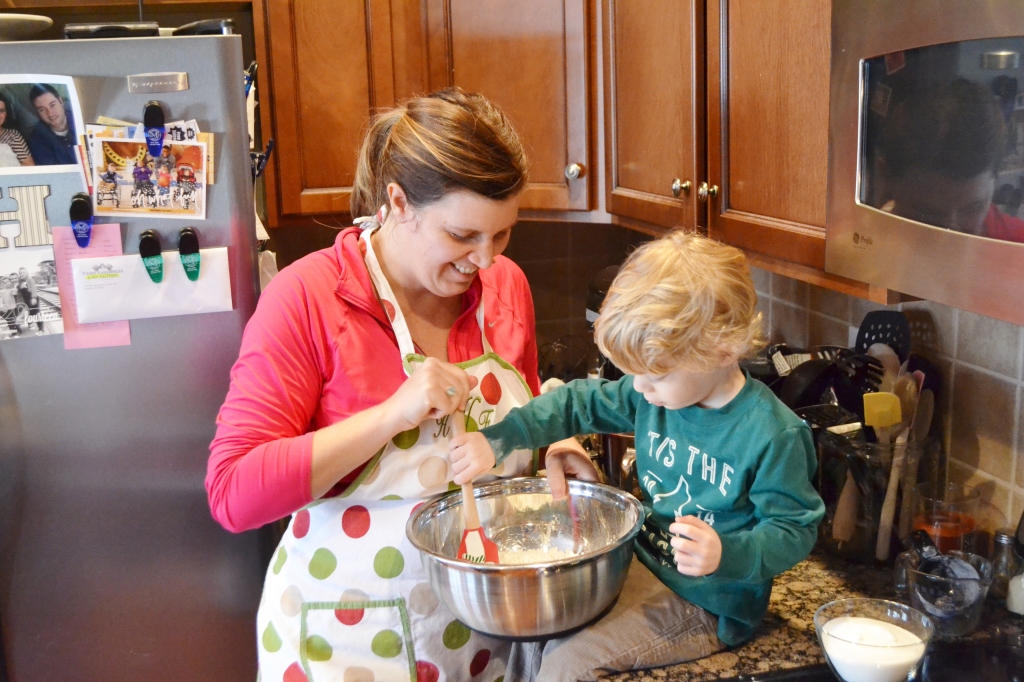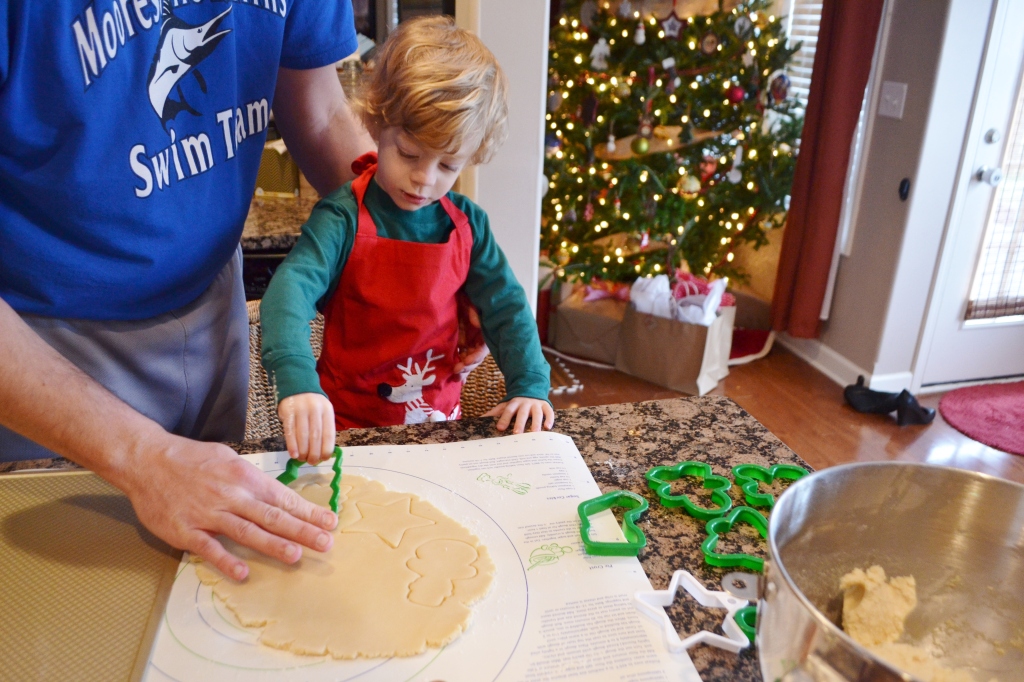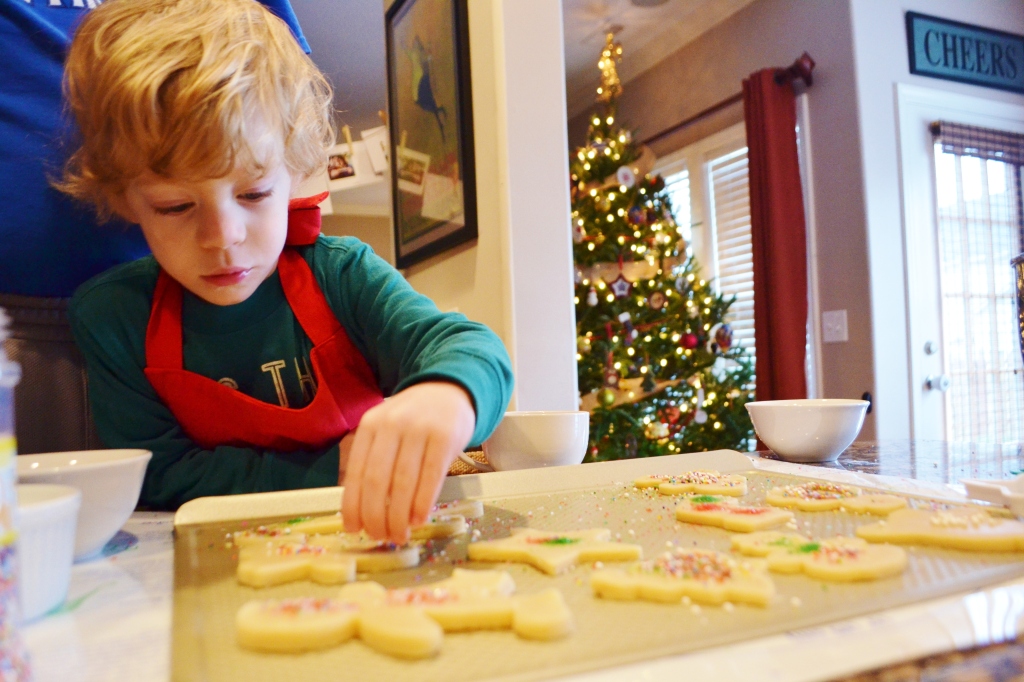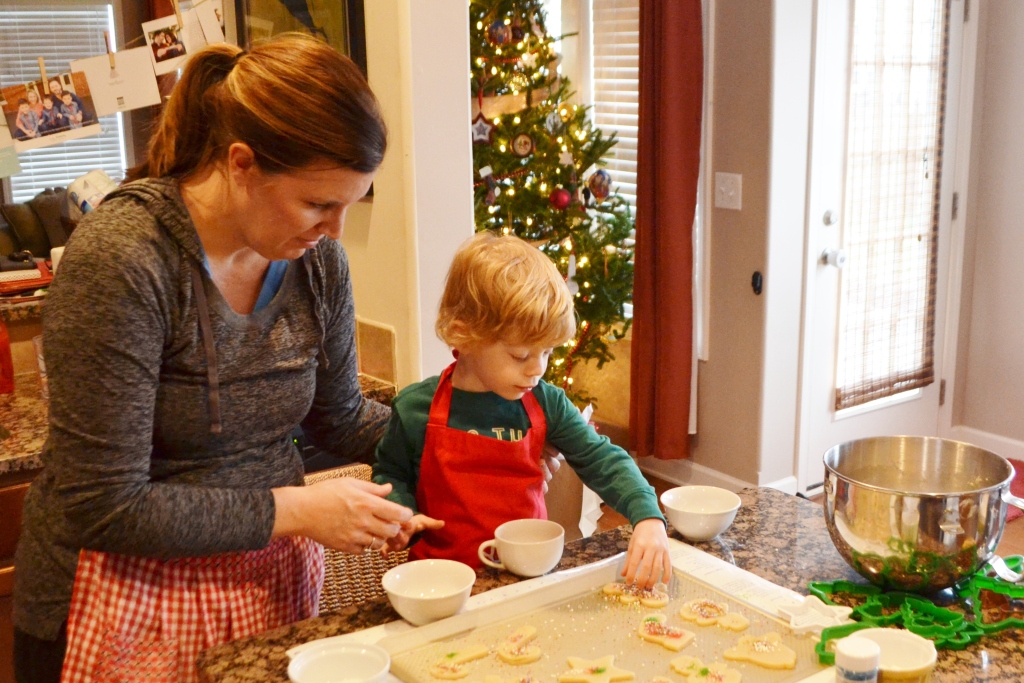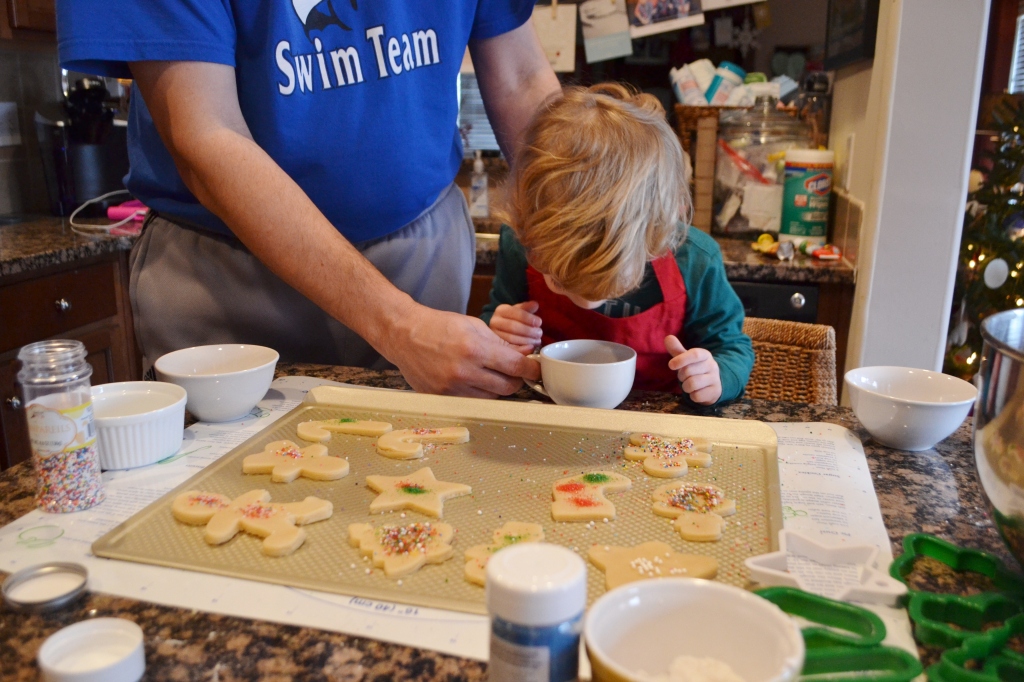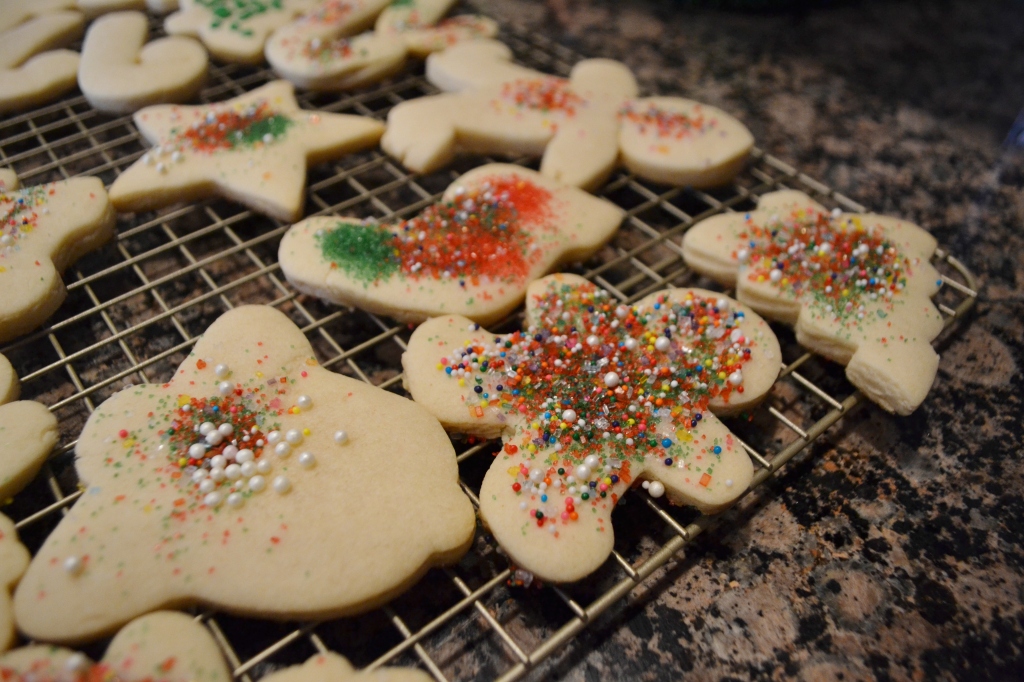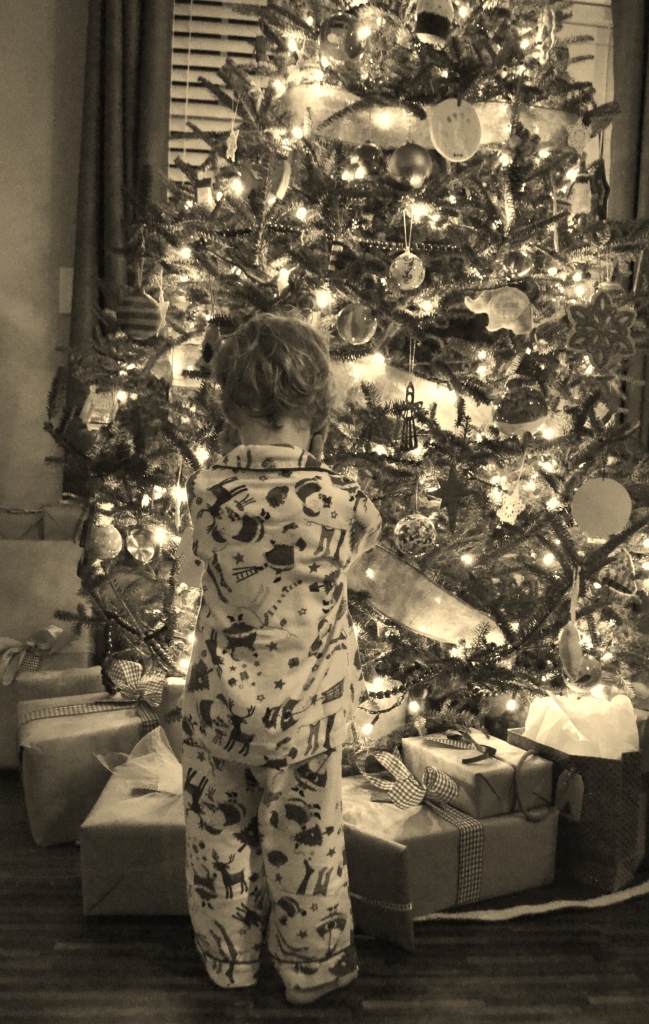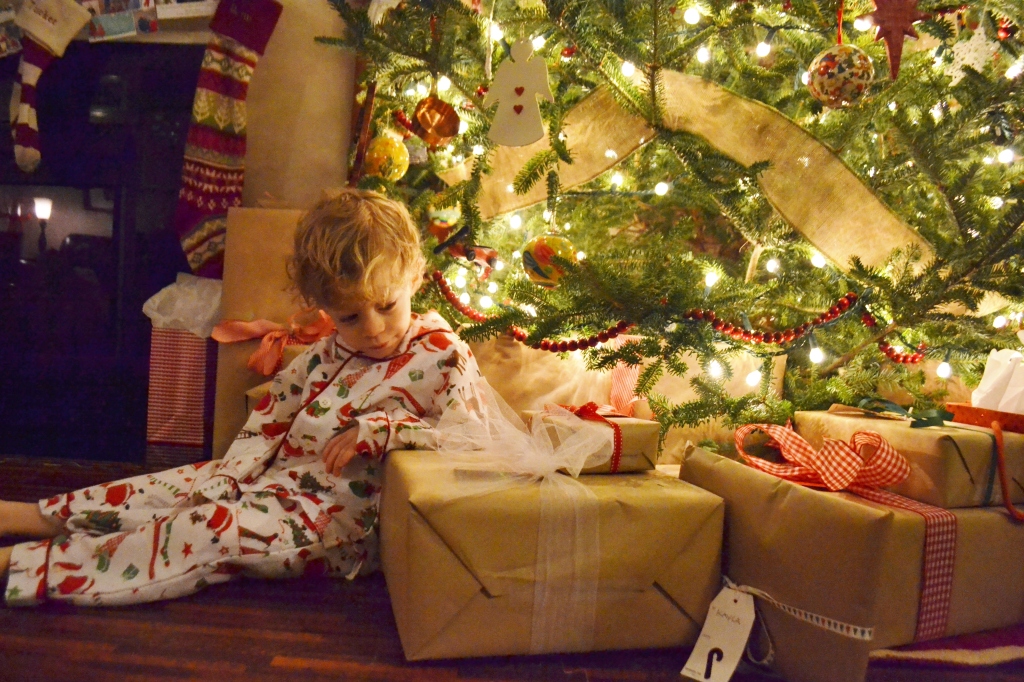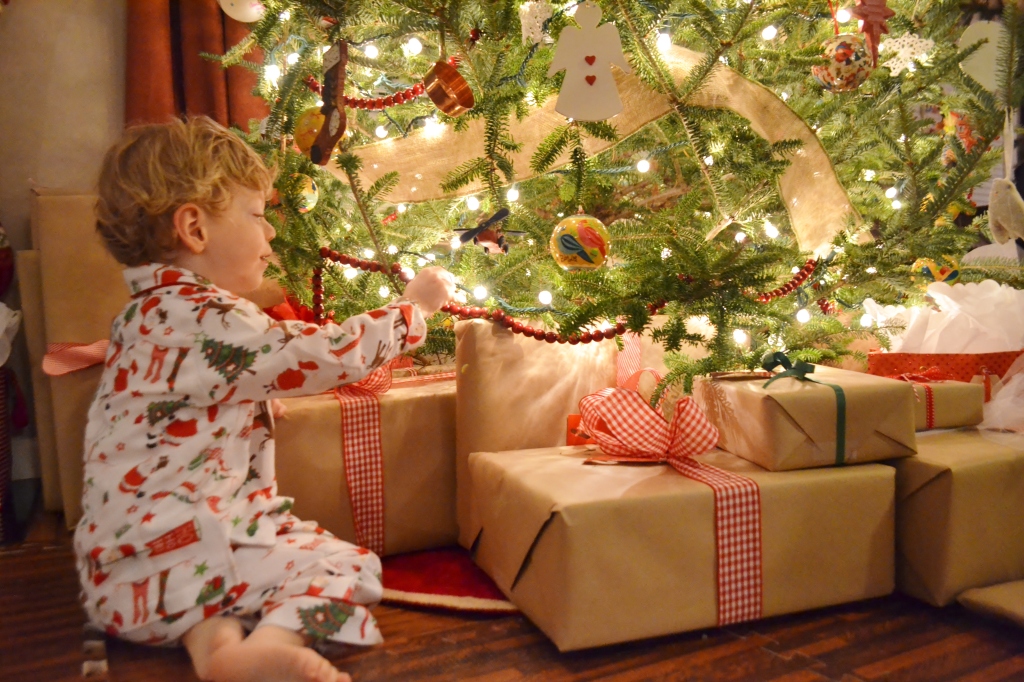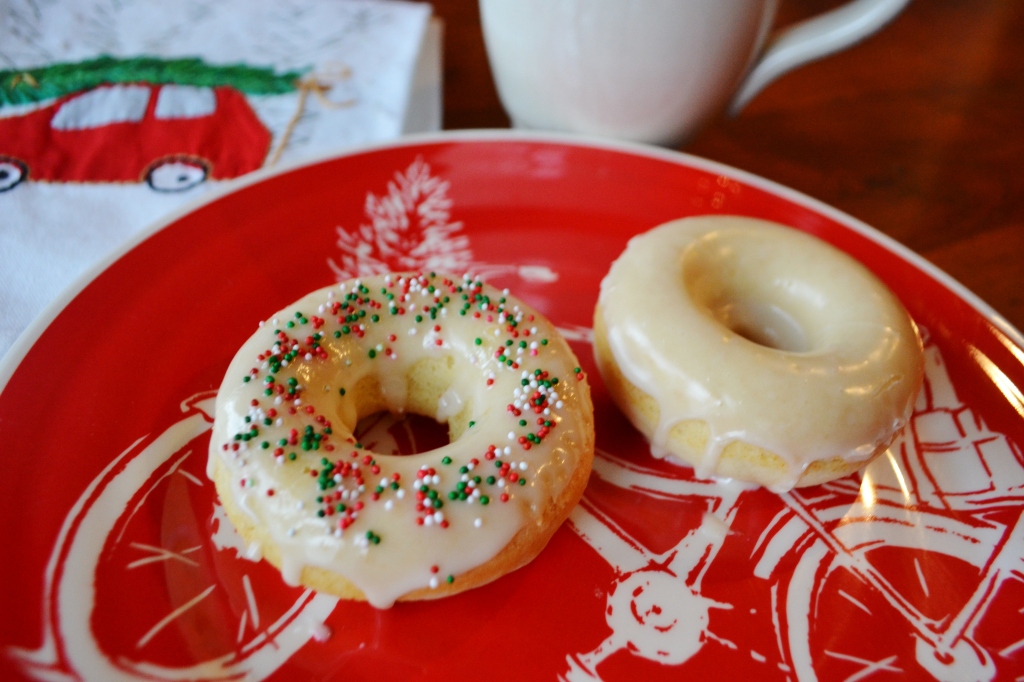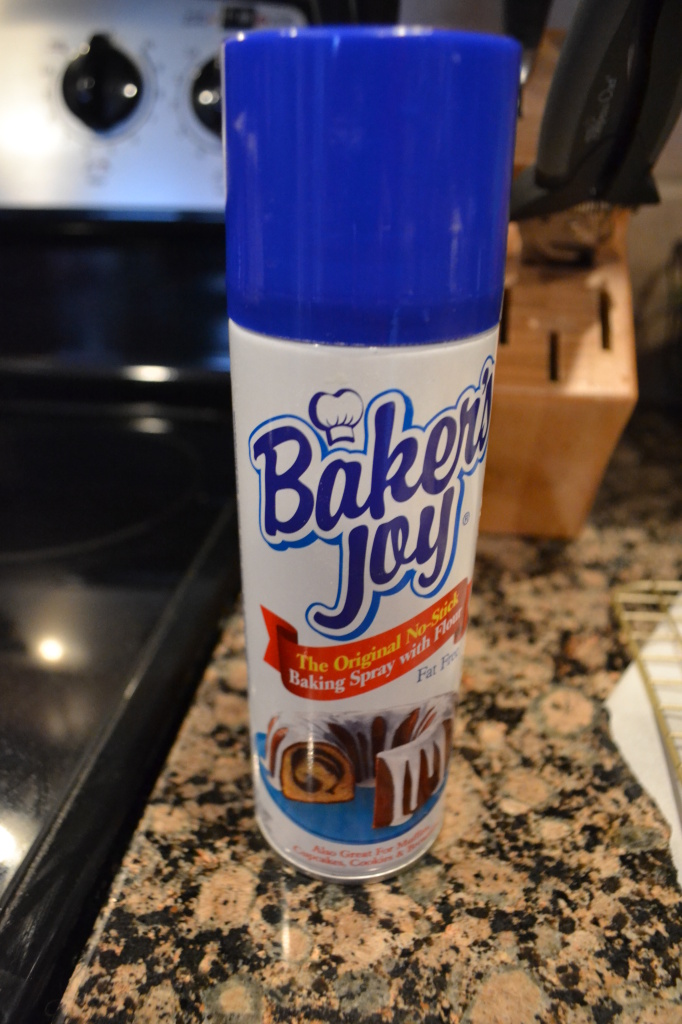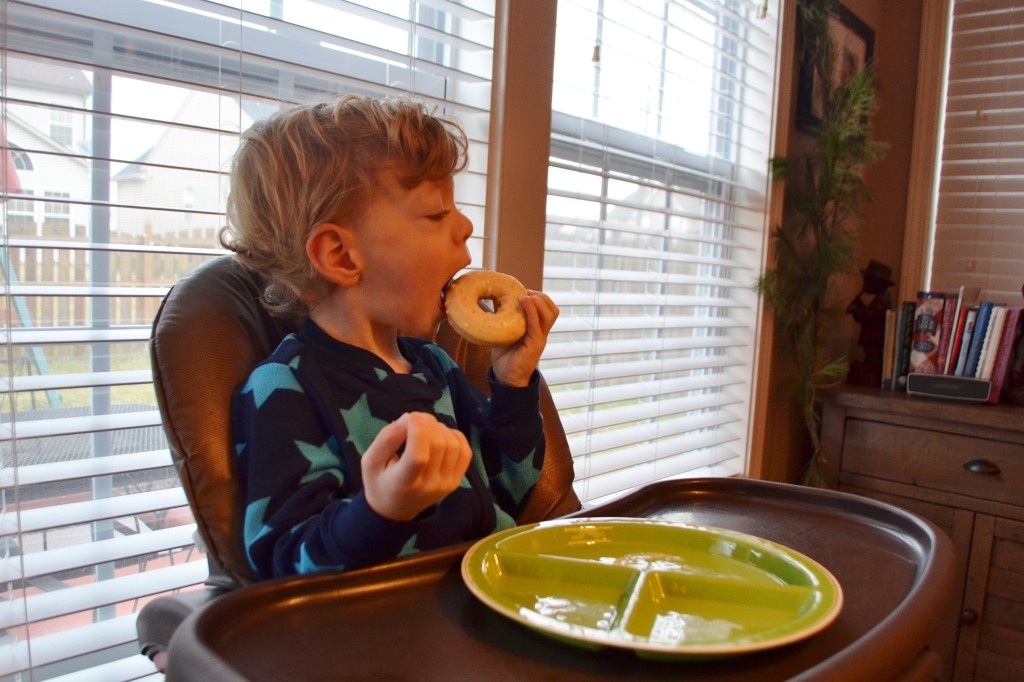 Super Easy Baked Vanilla Doughnuts 
(recipe from Chocolate Moosey blog)
A couple of notes. I have a doughnut pan, which is probably the one unusual tool you'll need for this. I did not have vanilla beans (who does?) so I just added a smidge extra of vanilla extract. I also hate cleaning pastry bags, so I cut the tip off a ziploc freezer bag to use for the piping. Lastly, I'm a big fan of Baker's Joy spray to keep things from sticking, I've used it for years. Enjoy!
Ingredients
1 1/3 cups all purpose flour
1/2 teaspoon baking powder
1/8 teaspoon baking soda
1/4 teaspoon salt
4 tablespoons unsalted butter, softened
1/2 cup sugar
1 vanilla bean, split in half down the middle longways and seeds scraped into a bowl (discard the pod)
1 egg
1 teaspoon vanilla extract
1/2 cup milk
Glaze
1 cup powdered sugar
Pinch of salt
3-4 teaspoons milk
1/4 teaspoon vanilla extract
Instructions
Preheat the oven to 375F. Lightly spray two baked doughnut pans.*
In a medium bowl, whisk together the flour, baking powder, baking soda, and salt.
In a large mixing bowl, beat together the butter and sugar until creamy, about 2-3 minutes. Beat in the vanilla bean seeds, egg, and vanilla extract until incorporated then add the milk. Gradually beat in the flour mixture until just incorporated.
Spoon the batter into a pastry bag** then pipe into each doughnut cavity, being careful not to fill it too full. Bake 8-10 minutes or until a toothpick comes out clean. Cool 5 minutes then remove from the pan and finish cooling on a cooling rack.
For the glaze
In a medium bowl, whisk together the powdered sugar, salt, 3 teaspoons milk, and vanilla until smooth. If it's too thick for a glaze, add the extra teaspoon of milk.
Once the doughnuts are completely cool, dip the tops of each doughnut into the glaze and let the excess drip off. Let the glaze harden before serving. Store in an airtight container.