Week 1. We had started to corral all the foreign routines that were to become our life for the next 5 months. Showing our hospital bracelets to the receptionist. Remembering to bring the syringes of breast milk. Sorting out the faces between nurse, respiratory therapist, neonatologist, nurse practitioner, lactation specialist and social worker. Deciphering the monitor alarms from 'this is not good' to 'this is normal' to 'the nurses are running'. And of course, learning the ritual of scrubbing in.
The scrub room had three big sinks. The water controlled by a floor pedal, the antimicrobial hospital grade soap dispensed automatically with a wave of your hand and the paper towels too. Nothing was to be touched. A timer on the wall signaled when your obligatory 3- minute scrub-in was done. Three minutes is much longer than you might first imagine. A typical day held at least 3 visits with Tucker. A scrub in before each visit. We found ourselves in front of those sinks at least 453 times.
1,359 minutes. Of scrubbing our hands. If you were wondering.
In front of us, above the sinks, were 4 inch tiles on the walls. The tiles were decorated with actual hand and footprints of previous NICU babies. Each one a different size. A different name (or names if it was twins or triplets). And in the corner of the tile, the baby's birth weight. The first couple of days I searched the corners of each tile. I desperately wanted to find a baby with a birth weight that was close to Tucker's. I searched so that I could cling to the hope that another baby had once been born as small and fragile as our little guy, and had made it home. I didn't find one that first day.
Day 2, as I scrubbed with all the vigor of a brain surgeon, my eyes finally landed on it. "Avery. 15 ounces."
I tried to wrap my mind around the fact that Avery had been born 8 ounces smaller than Tucker. That teeny footprint meant, in my foggy and probably misguided rationale, that our little 1 pounder, had a chance. It also meant that Avery had likely endured a longer haul and even more obstacles than we were currently facing. And friends, we were facing a lot. But, Avery. Avery brought perspective that I needed in that moment. And a peek at hope.
In the weeks and months that followed, I spent part of the 3 minute scrub-in praying for the kids on the tiles, by name. I prayed for a different tile each time. I had no idea how old they were, or what their current circumstance might be. So I prayed for their well being, for whatever life after the NICU had brought their way. The tiles gave me a glimpse at what I hoped would be the end of our story. A discharge, with our baby. The tiles also represented a perspective that I often needed. We weren't the only ones facing a medical crisis. There had been many before us and there would be many after us.
In those early months, we were scrubbing and prepping our hands, arms and all the way up to our elbows. But we came to realize that the time in the scrub room was also a time to prep our minds and hearts. We never knew, after scrubbing in, what was waiting for us as we rounded the corner to the unit. Tucker may have been doing well the last time we called, but things happen quickly in the NICU. Many times, we scrubbed in thinking he was having a great day only to find out, once we got to his pod that he had 6 bradys in the last hour. Or he had to be re-itubated. His numbers had taken a wrong turn. Or a test result had come back with bad results.
As we threw away the last paper towel from drying our hands, often Darrin and I would look at each other, collectively take a big breath and say, "ok-let's hope for good news".  The scrub room became the last safe stage-gate before we put on our game face and headed in to face the verdict of the hour.
We did a lot of praying in that room. For Tucker. For the babies on the wall. For the doctors and nurses. For test results. For the other babies in the unit that were having critical surgeries or who were having a rough go of things. We prayed for strength. For the future. The walls of that scrub room have undoubtedly heard the prayers and seen the tears of many, many moms and dads as they prepare their hearts for what awaited them around the corner.
And so. Here we are, in January. The month of preparation. The month of re-directing. The month of resolutions. The month of rice cakes. And my mind has drifted back to the scrub room. I wish I could say I was as determined and purposeful and repetitive with the preparation of my heart and mind as I was in that scrub room. I am not. I want to be. I should be praying for others more. I should be more perceptive to perspective. I want to be as focused on the guts of what really matters as I was when I was scrubbing in 3 times a day. I want to be more specific and less generic in my petitions to God. I need to get back in the habit of taking time to prepare my mind and heart for what's around the corner.
I need a scrub room. Without the hand drying soap. I need a place and time each day to scrub away the things don't matter. I need to find the tiles of people around me who need support and prayer. I need to take time to to seek, in the stories of others, perspective. I want to be purposeful in preparing for the next steps for Tucker, and for what lies ahead for our family. I need a scrub room.
Anybody else?
"He saved us, not because of works done by us in righteousness, but according to his own mercy, by the washing of regeneration and renewal of the Holy Spirit"  Titus 3:5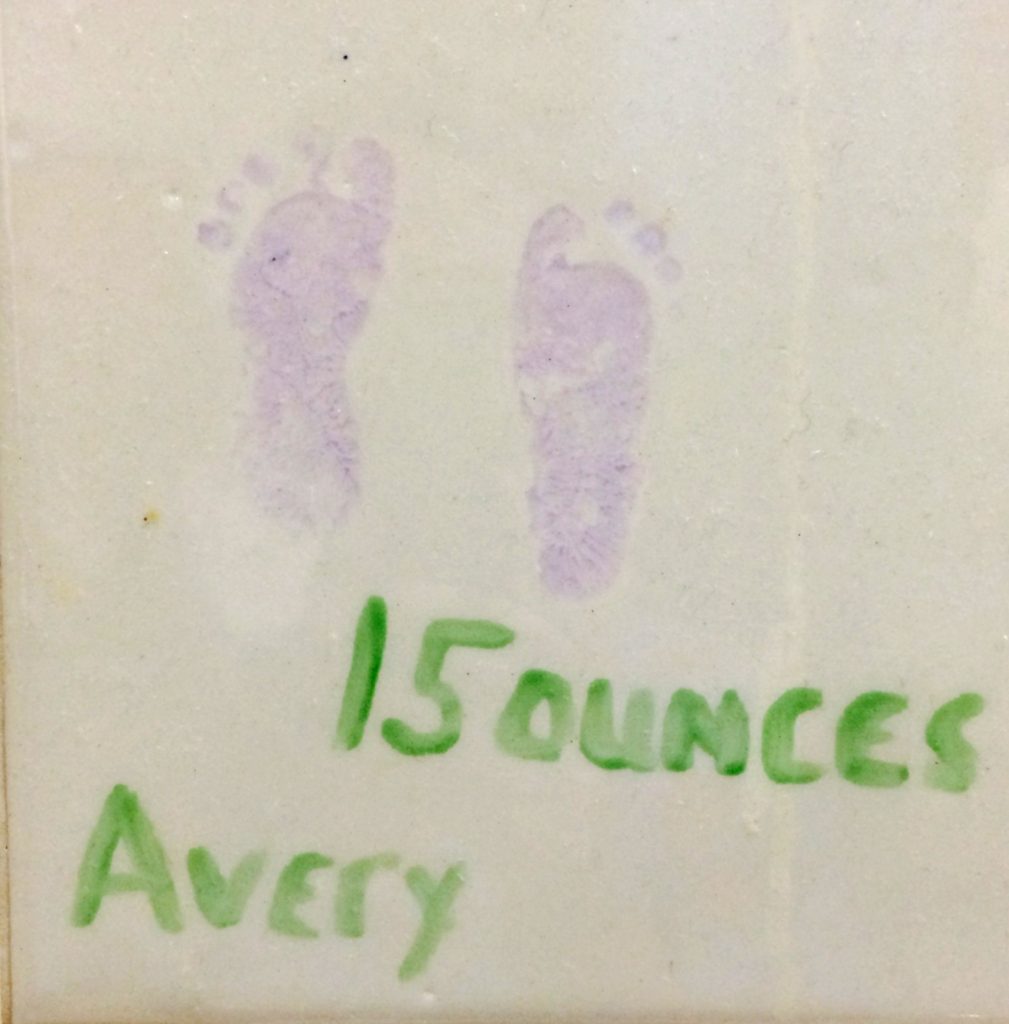 So, Tucker also had his first haircut a couple of weeks ago. BIG thank you to Snip Its. We called and explained isolation and the manager came in before the store opened and cut Tucker's hair. AND she sanitized the chair before we got there. Customer for life.